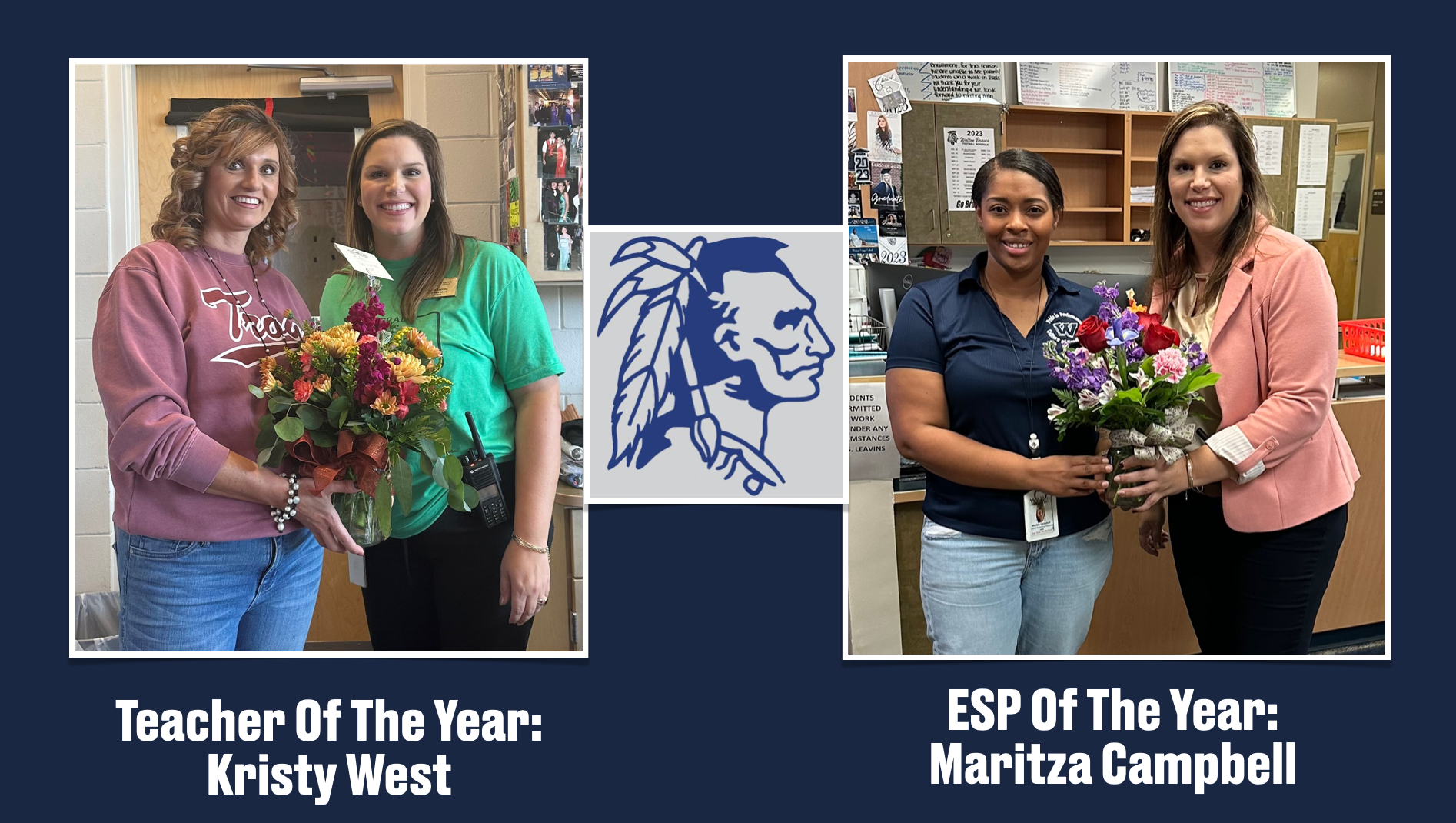 ​Congratulations to Kristy West & Maritza Campbell for being selected as Walton High School's 2023-2024 Teacher of the Year and ESP of the Year!

Mrs. West is the mother of two boys, Whitton and Reid, who keep her pretty busy. This is her 23rd year teaching, with the majority of her years spent at Walton High. You can always find her at Braves events, as she's a die-hard football and basketball fan. She has served in many roles during her time at WHS and cannot imagine working anywhere else. Mrs. West feels honored and blessed to have been selected as Teacher of the Year.

Ms. Campbell is a mother of two boys, Kenyon and Amar'e. This is her third school year at Walton High. She's a 2005 WHS graduate. She enjoys spending time with her boys, family, and friends. She also enjoys football (Go Braves & Go Gators!), basketball, and baseball. She said she is honored to be selected as ESPOY for Walton High School. And we are very honored to have her on our Braves team.

Walton High School is proud to honor these ladies!