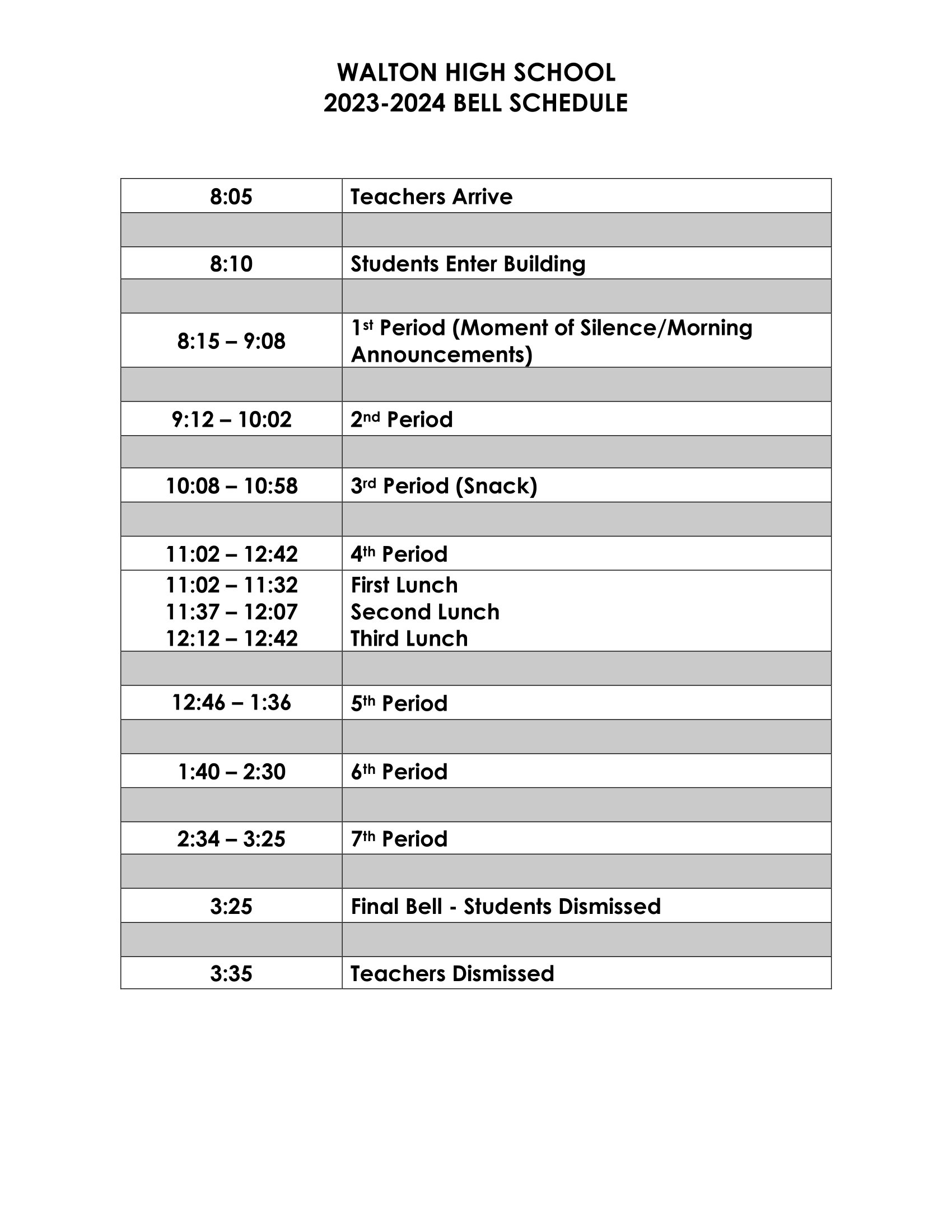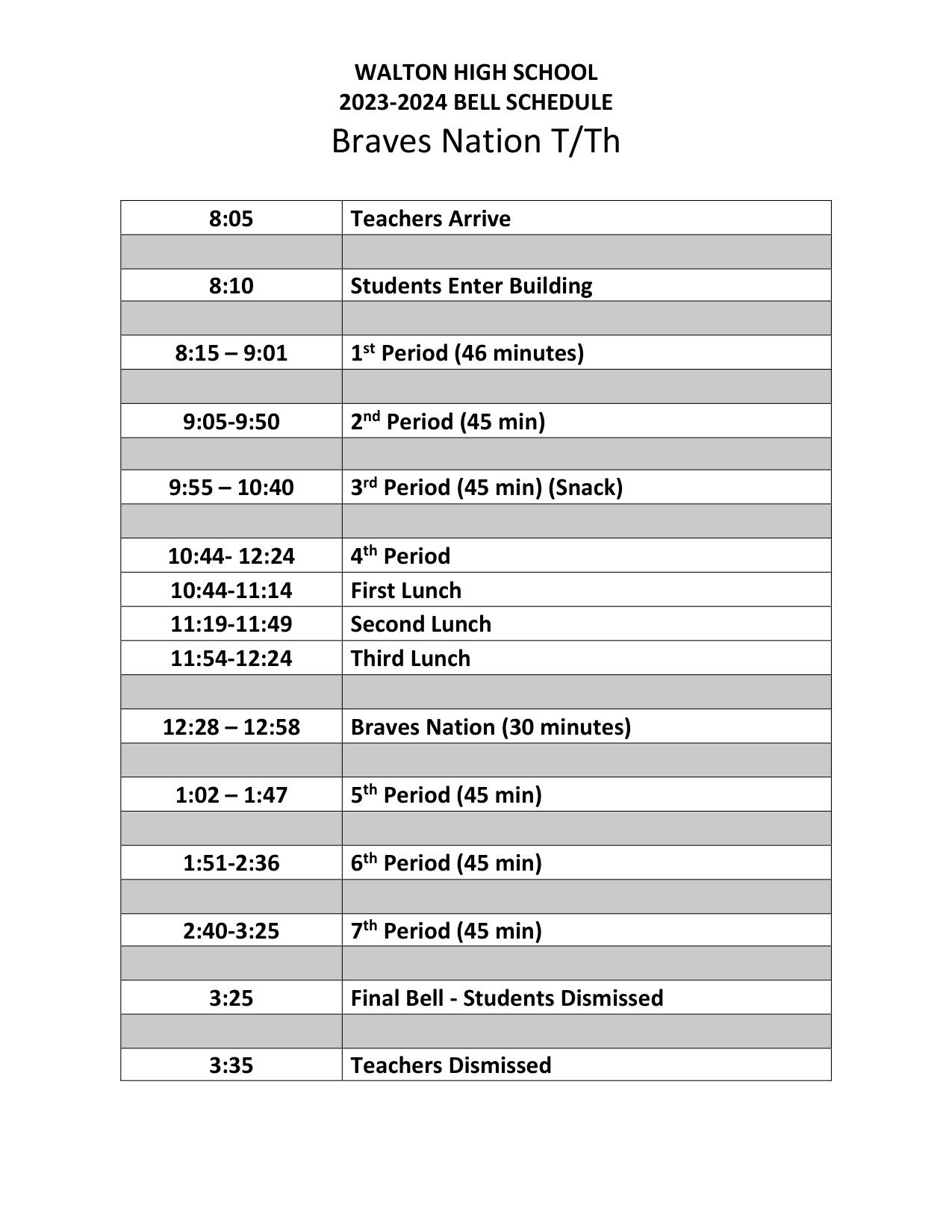 Welcome Students
Mental Health Education and Support
Walton High School is utilizing Suite360 in select periods to help promote and support student mental health. The State Board of Education passed a rule requiring every Florida public school to provide students in grades 6-12 at least five hours of mental health instruction each year. Suite360 is a district- and state-approved mental health curriculum resource. It includes specific practices for building awareness of, modeling, and eliciting social/emotional and mental health competencies and addressing behavioral issues in language arts, social studies, sports, and advisory settings.

Additional Mental Health Resources:
- Walton County Community Resource List
- Mindfulness/Breathing Exercises
- Tess – a chatbot you can text, just like you would a friend or coach. Text 850-801-6119 to start chatting 24/7/365.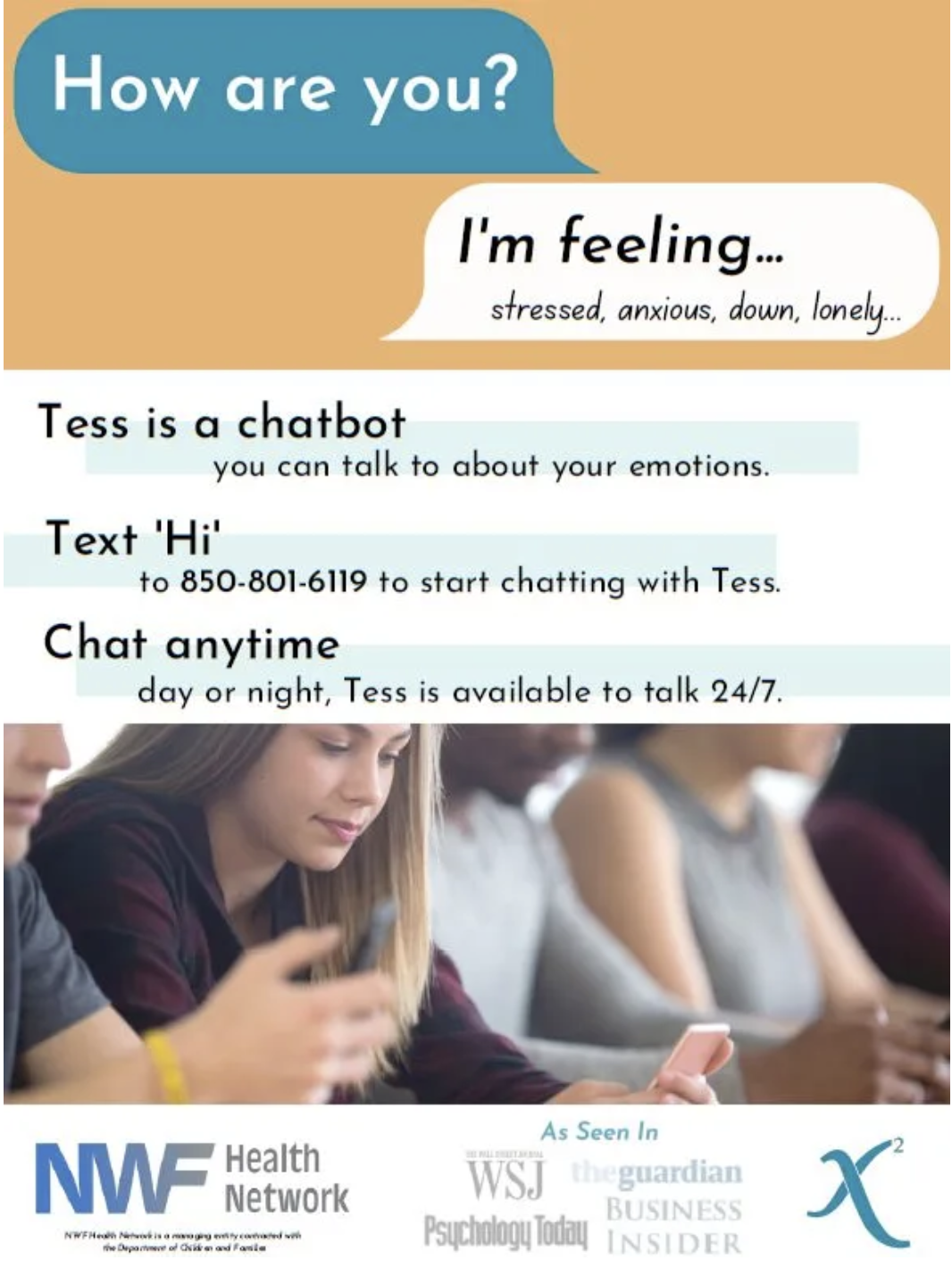 - Counselor's Corner (Walton County School District)
For additional information or if you have any mental health concerns, please contact:
Mrs. Tate (Mental Health Coordinator & 9th/10th Grade School Counselor)
Phone: 850-892-1270 ext. 4412